Product Safety Notices & Recalls
At Big Y, our goal is to exceed our customers' evolving expectations by constantly seeking better ways to create and deliver world class service and value. This makes food safety a priority for us. We maintain the highest standards of performance in all areas of our Big Y Locations especially when it comes to the well-being of our community.
Recall: a situation in which exposure will, may, or may not cause adverse health consequences. Detail of the recalled product consequences is listed within each posted product recall.
Van Leeuwen Brown Sugar Chunk Ice Cream Recall
May 24, 2023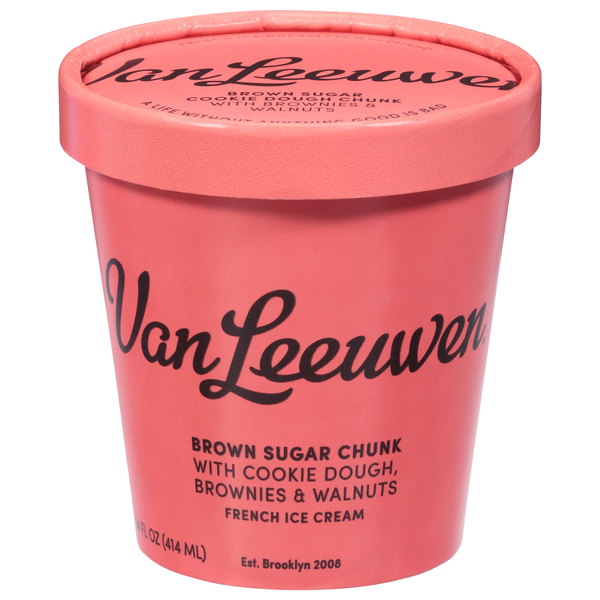 Information
Van Leeuwen Ice Cream of Brooklyn, NY is voluntarily recalling 4,096 frozen 14 oz pints of its French Ice Cream product "Brown Sugar Chunk" because it contains an undeclared allergen, walnuts. People who have an allergy or severe sensitivity to walnuts run the risk of serious or life-threatening allergic reaction if they consume these products.
The recalled product comes in a 14-ounce reddish brown package with black lettering on the cup and lid. The product is marked with lot number 23P102 (Best By Date April 12, 2025) which is displayed on the bottom of the pint. The recall does not apply to any other lot marking, best by date, or varieties of Van Leeuwen Ice Cream products.
Upon returning the product to your local Big Y or with the proof of purchase (if the product was discarded), you will receive a full refund.
The following products are sold at Big Y:
| | | | |
| --- | --- | --- | --- |
| Product Name | UPC | Size | Sell-by Date |
| Van Leeuwen Brown Sugar Chunk Ice Cream | 8-50005-87229 | 14oz | 23P102 / April 12, 2025 |
Any questions or concerns should be directed to JD Dillion, JD@vanleeuwenicecream.com or 215.824.6613 between the hours of 9:00 – 5:00 EST.