Product Safety Notices & Recalls
At Big Y, our goal is to exceed our customers' evolving expectations by constantly seeking better ways to create and deliver world class service and value. This makes food safety a priority for us. We maintain the highest standards of performance in all areas of our Big Y Locations especially when it comes to the well-being of our community.
Recall: a situation in which exposure will, may, or may not cause adverse health consequences. Detail of the recalled product consequences is listed within each posted product recall.
Lay's Classic Potato Chips Recall
May 4, 2023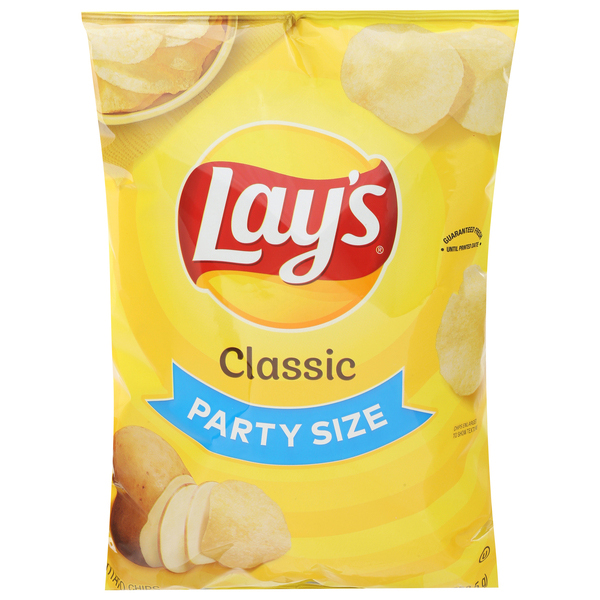 Information
Frito-Lay today issued a voluntary recall of a limited number – 146 bags – of 13 oz. and 15 5/8 oz. of Lay's Classic Potato Chips that may contain undeclared milk ingredients from sour cream and onion potato chips.
The recall is the result of an investigation following a consumer complaint. Those with an allergy or severe sensitivity to milk run the risk of a serious or life-threatening allergic reaction if they consume product contained inside the recalled bags.
The products were distributed to grocery, club and convenience stores in Massachusetts, Maine and New Hampshire, and consumers would have been able to purchase them as early as April 16, 2023. The only Big Y store to receive this product is our Ware location, located at 148 West St, Ware, MA. The product would have been purchased between 4/16/23 and 5/4/23.
No other Lay's products, flavors, sizes or variety packs are recalled.
No allergic reactions related to this matter have been reported to date. If consumers have an allergy or severe sensitivity to milk, they are encouraged not to consume the product and discard it immediately. Frito-Lay has informed the FDA of this action.
The following products are sold at Big Y:
Product Name

UPC

Size

Sell-by Date

Lays Classic Potato Chips
2840031041
13oz
Guaranteed Fresh:
18 JUL 2023
766310622

And any one of these Manufacturing Codes:
105 04:55
105 04:56
105 04:57
105 04:58
105 04:59
105 05:00
105 05:01
105 05:02
Consumers with questions may contact Frito-Lay Consumer Relations at 1-800-352-4477 (9 a.m. – 4:30 p.m. CST, Monday-Friday).