Product Safety Notices & Recalls
At Big Y, our goal is to exceed our customers' evolving expectations by constantly seeking better ways to create and deliver world class service and value. This makes food safety a priority for us. We maintain the highest standards of performance in all areas of our Big Y Locations especially when it comes to the well-being of our community.
Recall: a situation in which exposure will, may, or may not cause adverse health consequences. Detail of the recalled product consequences is listed within each posted product recall.
Hu Vanilla Crunch Dark Chocolate Bar Recall
May 19, 2023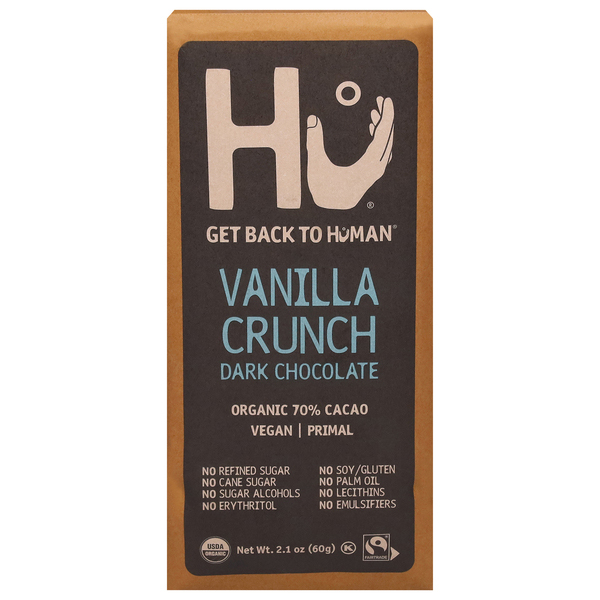 Information
Hu Products is recalling a single production lot of Vanilla Crunch Dark Chocolate Bars (2.1 oz bar) because some packages may potentially contain undeclared hazelnut, cashew, and/or almond that were inadvertently added to the product during manufacturing. People who are sensitive or have allergies to hazelnut, cashew, and/or almond could be at risk of a serious or life-threatening allergic reaction if they consume this product. This recall is limited to one lot code (L2343C) of the Hu Vanilla Crunch Dark Chocolate Bar (2.1 oz. bar), which were sold nationwide in retail stores and online in the United States. No other Hu products are affected by this recall.
Upon returning the product to your local Big Y or with the proof of purchase (if the product was discarded), you will receive a full refund.
The following products are sold at Big Y:
| | | | |
| --- | --- | --- | --- |
| Product Name | UPC | Size | Sell-by Date |
| Hu Vanilla Crunch Dark Chocolate Bar | 85018000620 | 2.1oz | L2343C, 12/9/24 |
Consumers may contact the company at 1-855-535-5948 to get more information about the recall. The information line is open 24 hours a day and Consumer Relations specialists are available Monday-Friday, 8 a.m. to 5 p.m. Central Time.