Product Safety Notices & Recalls
At Big Y, our goal is to exceed our customers' evolving expectations by constantly seeking better ways to create and deliver world class service and value. This makes food safety a priority for us. We maintain the highest standards of performance in all areas of our Big Y Locations especially when it comes to the well-being of our community.
Market Withdrawal: occurs when a product has a minor concern that would not be subject to FDA nor USDA legal action. For example, if a product did not have the correct consistency or color and did not meet the company's quality expectations.
Every Day Naturals Brushless Toothpaste Market Withdrawal
May 17, 2023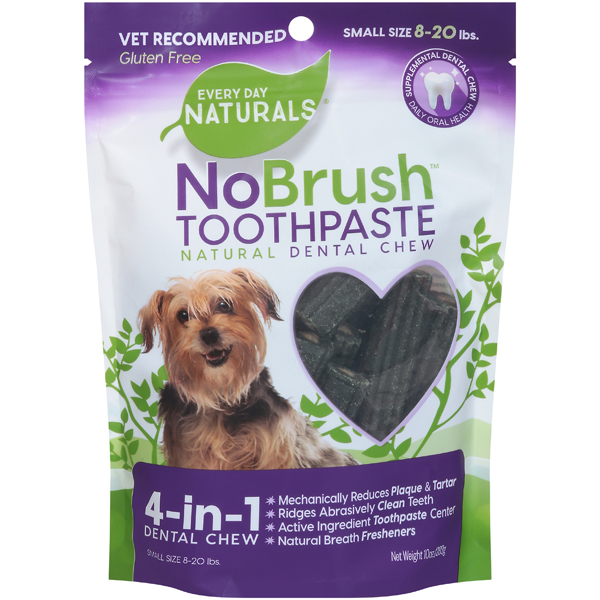 Information
Ark Naturals is issuing a market withdrawal for various Every Day Naturals No Brush Toothpaste Chews for dogs because they have the potential of containing mold at some point during the product's shelf life. The company recently learned that a supplier inadvertently omitted a mold inhibiting ingredient from the formulation for these products. Consumption of products containing mold may cause upset stomach, vomiting, or diarrhea. There have been no reports of illness related to these products.
Upon returning the product to your local Big Y or with the proof of purchase (if the product was discarded), you will receive a full refund.
The following products are sold at Big Y:
Product Name

UPC

Size

Sell-by Date

Every Day Naturals No Brush Toothpaste Chews - Small
63263481000
10 oz
LOT AUG082022 - BB AUG082024,
LOT SEP292022 - BB SEP292024,
LOT DEC202022 - BB DEC202024,
LOT MAR162023 - BB MAR162025,
LOT MAR152023, BB MAR152025
Every Day Naturals No Brush Toothpaste Chews - Mini
63263481002
3 oz
LOT DEC202022 - BB DEC202024,
LOT MAR142023 - BB MAR142025,
LOT MAR152023 - BB MAR152025,
LOT MAR162023 - BB MAR162023
Every Day Naturals No Brush Toothpaste Chews - Large
63263481003
14 oz
LOT AUG112022 - BB AUG112024,
LOT AUG122022 - BB AUG122024,
LOT OCT032022 - BB OCT032024,
LOT OCT42022 - BB OCT042024,
LOT MAR172023 - BB MAR172025
Consumers with questions may contact Ark Naturals customer service department at 1-800-926-5100 or at customerservice@arknaturals.com.